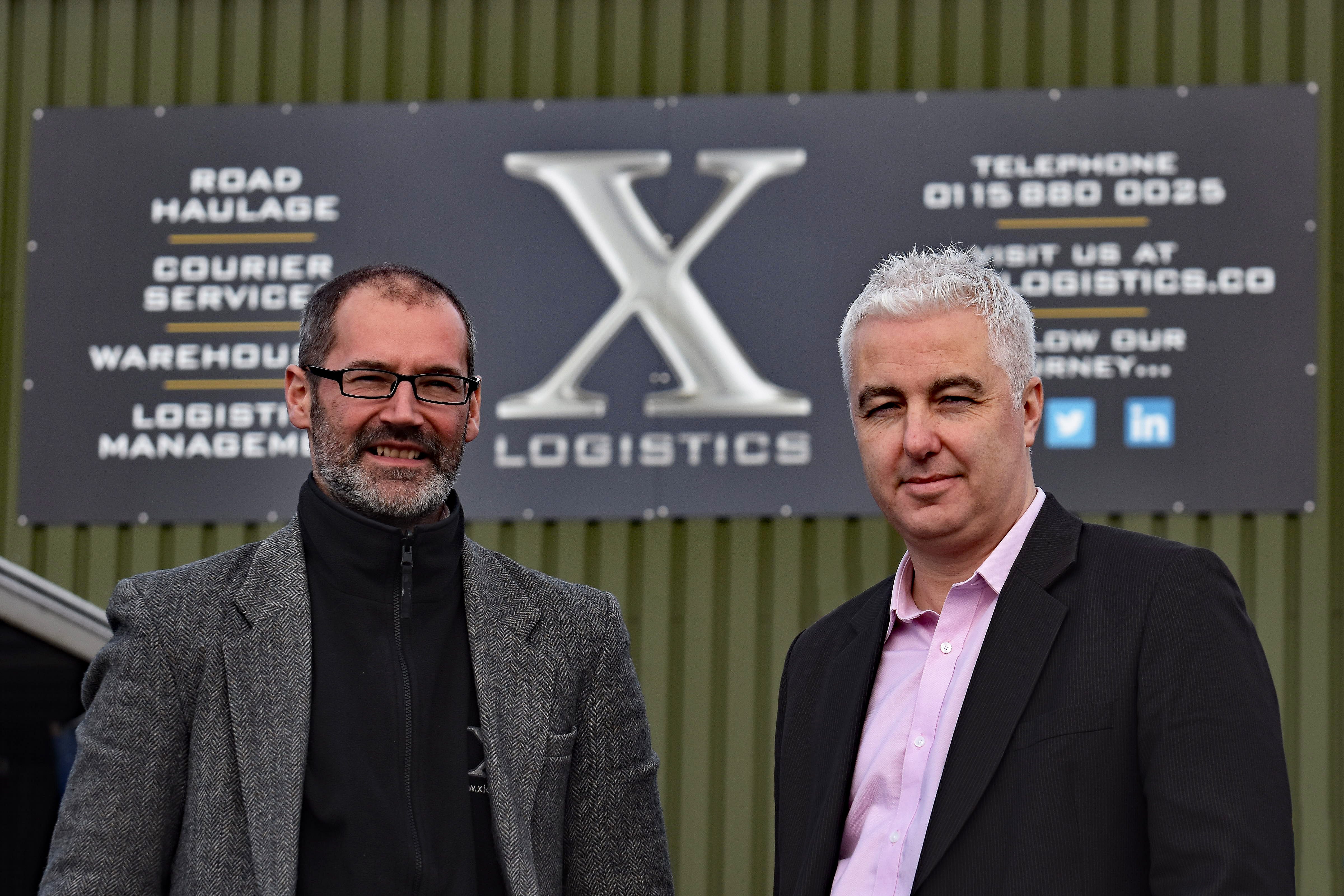 Putting customers first has helped PMW Property's new tenant Gavin Burgess to create a successful logistics business that ticks all the boxes, not once but twice. In the last four years, Gavin has seen a rapid growth his latest venture, Silver X Logistics. After moving to larger premises in Riddings, Derbyshire, in early 2017, Silver X have now more than doubled their floor space with additional warehousing in Ripley, a 30,000 sq ft unit owned by PMW Property, another customer-focused business.
"We have an extremely customer focused mentality and it's going very well," said Gavin, Managing Director of Silver X. "We have a really passionate team, giving really good service and if you have those two then you're doing well in this industry," adds Silver X's Operations Director Dan Poznanski.
"We moved to this site (Riddings) in April 2017, a jump from 8,000 sq ft to 20,000 sq ft, and very quickly filled it," Gavin continued. "I did a temporary deal with Matthew Wrigley at PMW to see if we could fill the 30,000 sq ft facility in Ripley. It's gone particularly well, so we've now signed the lease and we can see that being filled pretty quickly. We may even need some more space shortly. Our turnover is now over £5 million, a significant growth in the last year."
Gavin began his first haulage business, Burgess Logistic Solutions, from his bedroom in 2006 but encountered problems, following a merger in 2012. "Whilst the business grew rapidly, I didn't feel it was right for me because we lost the service focus and with it went my passion to drive the business forward. I left the business at the start of August 2013 and intended to focus on being a dad as my first son was on the way.
"I was going to have a year off but it didn't quite work out like that. I had a call for help from a national furniture business, requesting assistance, so I started Silver X and went back to the bedroom and began to build again."
By July 2016, Gavin had rebuilt the business to a turnover in excess of £1 million and then met Dan Poznanski, who has a wealth of warehousing experience. "I got together with Gavin in July 2016," Dan explained. "Since then we have experienced phenomenal growth. We have increased our turnover to £5million within the 18 months we have been together, and put together a very talented team. We are now looking to kick-on, and continue building over the next few years."
Their talented team includes a number of members who have previously worked with Gavin and were keen to return to the fold. "The aim of the business is that we want very good people who are passionate, determined and want to grow themselves. Service standards and the passion of the staff is absolutely key to what we are trying to achieve. We want to grow a brand, the business and the people involved with that."
Silver X's versatility comes from various transport and warehousing solution. Vehicles ranging from vans through to articulated lorries with transport services including same day courier work, white glove 2-person home delivery, a retail delivery network and multi-drop planning function.  Warehouse services currently include, e-commerce and retail fulfilment, pallet storage, pick & pack, quality control checking and other general warehousing services.
Another important factor in Silver X's success is the location. "The Golden Triangle is between Hilton (South Derbyshire) and junctions 24 and 28 (of the M1). It's ideal to create a one-hub solution to service the whole of the UK because you are smack-bang in the middle of the country, close to the main link roads. "
Much of PMW's success has come from having property in this area: warehousing and manufacturing facilities close to the major road network, and the willingness to adapt their premises to suit the needs of their tenants, many of whom have established long working relationships with PMW.
For more information on the services provided by Silver X Logistics please visit http://www.xlogistics.co/
Please also visit http://www.pmwproperty.com/ for more details of the properties available for sale or lease through PMW Property.