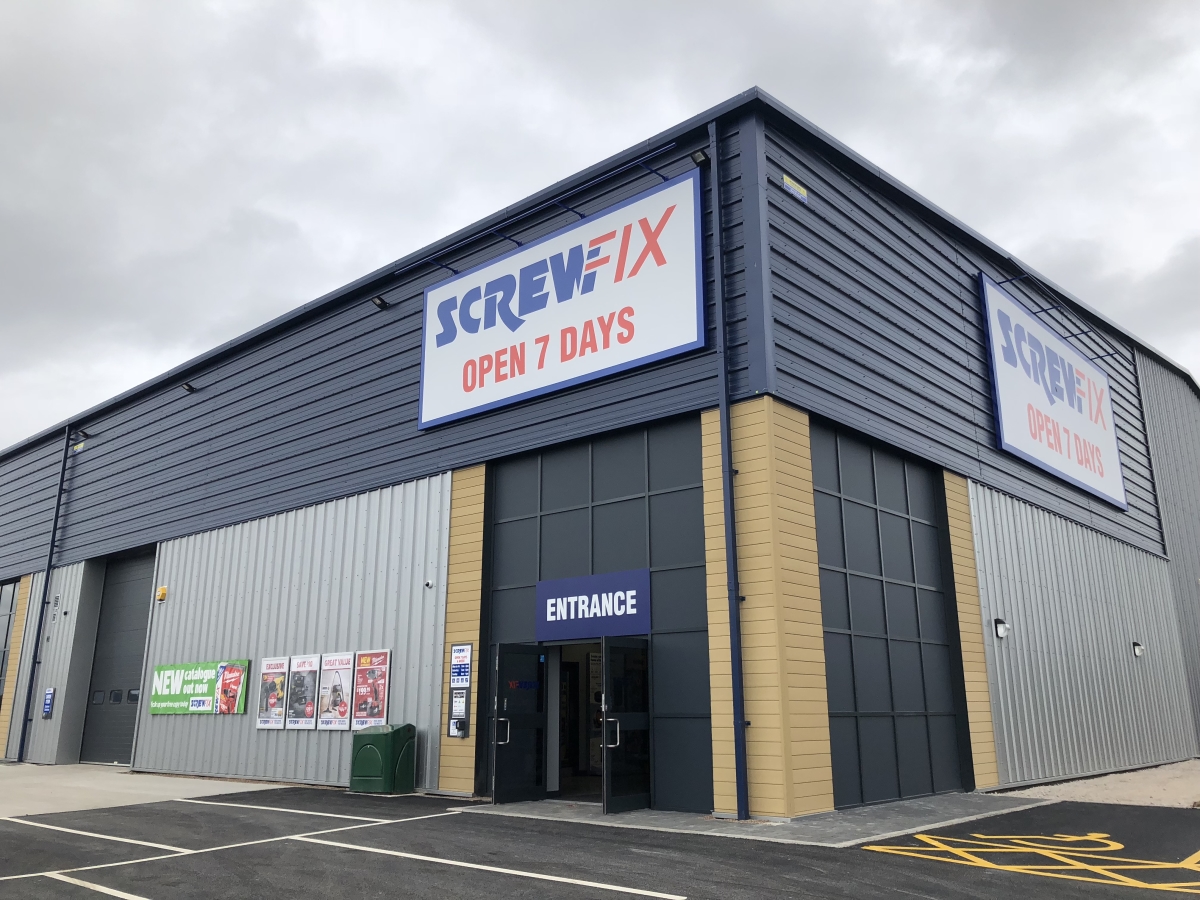 PMW PROPERTY WELCOMES SCREWFIX TO ITS NEW SWADLINCOTE DEVELOPMENT
---
PMW Property is delighted to announce that Screwfix is the first retailer to open for business on its new Optimum Business Park development in Swadlincote, South Derbyshire.
Screwfix is the United Kingdom's largest multi channel retailer of trade tools, accessories and hardware products, and is a welcome addition to the wide range of services and retailers available in Swadlincote and South Derbyshire.
PMW acquired the site, part of Swadlincote's Tetron Point industrial area, in December 2016 and has now sold or let most of the units on the new industrial development together with all of the adjacent office space.
Interest in the new development has been high from the outset. "The economy is booming and we are in the perfect location to service the rest of the country," said Frank McArdle, Chairman of South Derbyshire District Council. "PMW have recognised that with this investment. That is the sort of dynamic that we are looking for in South Derbyshire. The net result is jobs and investment in the district."
The development has been marketed by Burton's Salloway Property Consultants and FHP Property Consultants of Nottingham. "The strength of the market has been shown as six of the units were quickly sold or let," said FHP's Tim Gilbertson on behalf of both agencies. "It's great to see regeneration of the area and delivery of new units in a market that has been starved of quality production and warehouse space."
Screwfix opened the doors on its new 5,871 sq/ft unit on 16th September bringing the first of many new jobs to South Derbyshire.
'We are thrilled to have Screwfix on board and extremely pleased with the positive response we have had since the development has been marketed," said PMW's Matthew Wrigley. "The units range in size from 4,247 sq ft to 5,871 sq ft and it is anticipated they will all be occupied in the next few weeks."
Please contact us at PMW Property on 01335 348145 or email info@pmwproperty.com