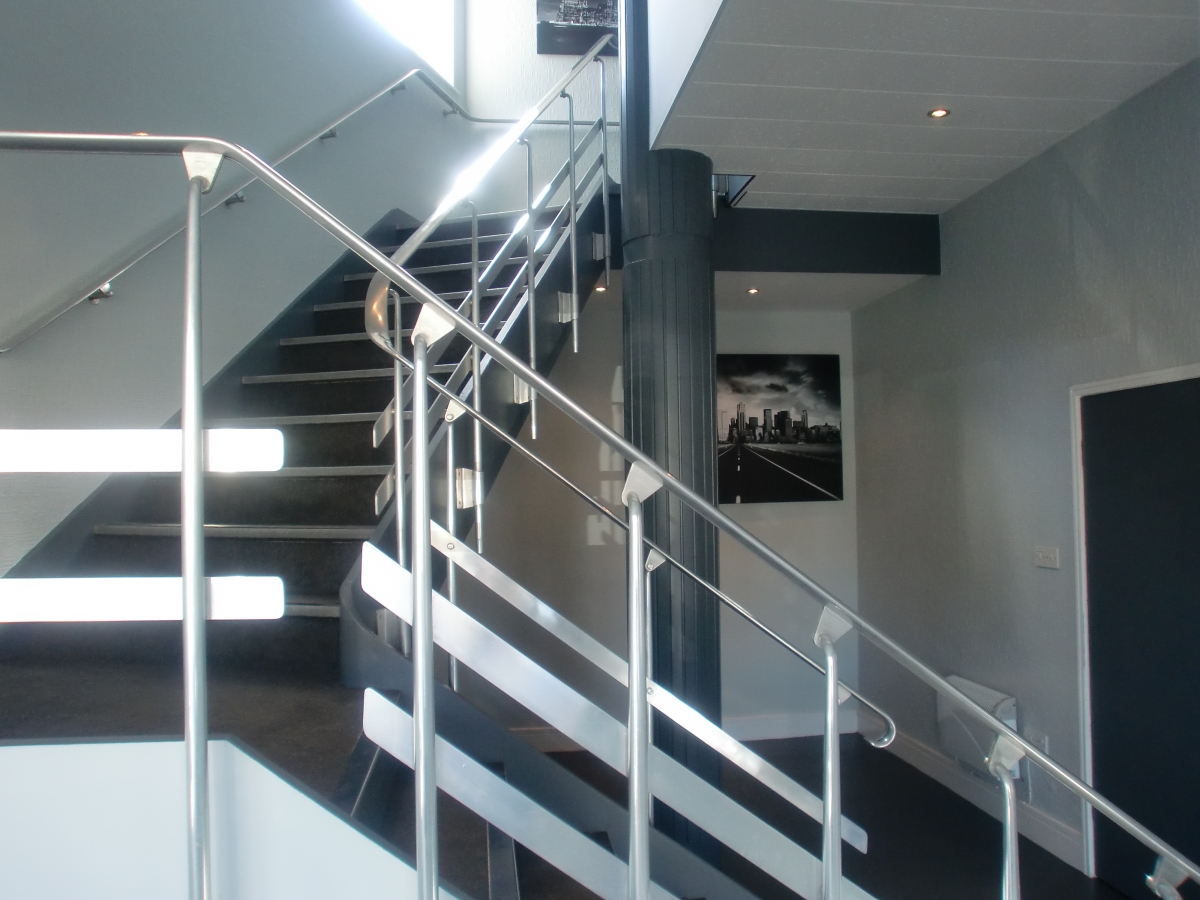 PMW PROPERTY WELCOME THREE NEW ENTERPRISES
PMW Property is pleased to welcome 3 new enterprises to the serviced offices at Bradgate House, Derby Road, Heanor.
The perfect formula for a new and expanding Company is a serviced office where the business owner can concentrate on the work structure and future profitability of the organisation.
Our first new business tenant is Poly-Props Limited who supply the film, television, theatre and cosplay industries with professional and creative foams, coatings and resins.
Poly Props Limited is already an established business and has moved into Bradgate House to increase their market penetration of the products and showcase their innovative designs.
Alex and Rick of Poly Props Limited said "the additional space at Bradgate House allows us to increase production and capacity within our warehouse facility while concentrating the administration in a new bespoke office."
Our 2nd new Company newly installed at Bradgate House is Shire Care Limited who offer specialist home care support throughout the Midlands region.  The office will provide a professional meeting environment and the added bonus of the on-site Board Room for larger groups enable training days for staff who normally work on site.  Martin, Director of Shire Care says "we can focus on our 1 to 1 staff meetings in the new office which is a good, central location for the business."
Our 3rd Company is a brand new business offering commercial cleaning and courier services.  Derwent Management Solutions Limited Director, Julian Newton says "We can offer support to small, medium and large business throughout the UK and by having an office base to concentrate and discuss strategy brings added value to our customers as a quick turn round and conversion of enquiries into new business is the main benefit of an office environment rather than trying to manage the work from our homes."
Rachel Walton of PMW Property adds "our new tenants have been delightful to work with and all have a clear idea for the future of their business; we love to watch the success of our Companies."
Bradgate House Serviced Offices offer competitive rates to business owners and all matters associated with the building are taken care of by PMW Property which allows the tenants to concentrate of their core business activity.