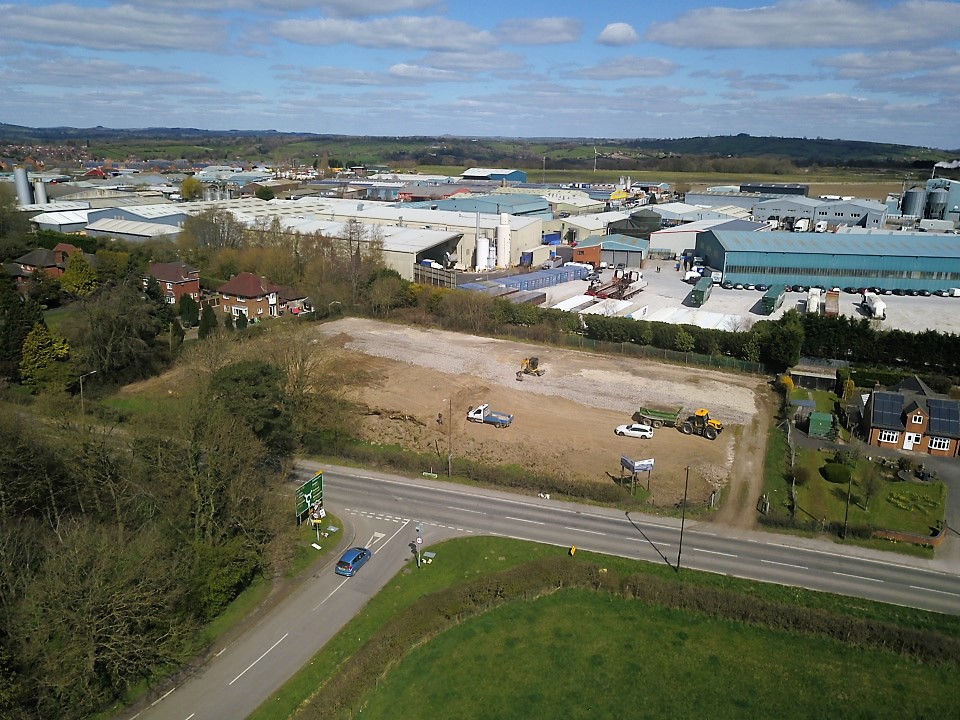 NEW BASE FOR PMW PROPERTY IS UNDERWAY
PMW Property, as a local Ashbourne family run business is pleased to be starting the construction process on site for our new headquarters in Ashbourne, Derbyshire. We are aiming to have the new mini business park completed by December 2021 which will back on to the Industrial Estate where our current premises are located. The project consists of three buildings, two of which will be our new headquarters and the third building measuring 5,000ft² is going to be marketed to interested parties. The site is in a fantastic location just off the A52, an ideal position for a variety of businesses.
The project has been a while in the making as we have been looking for the perfect site for our new premises for the expanding business. When the planning permission was granted we were excited that we could now start the build of our new headquarters that will be in the proximity of Ashbourne town centre. The PMW Property team are now looking forward to the completion of the project.
________________________________________________________________________________
FOR FURTHER INFORMATION PLEASE CONTACT US AT PMW PROPERTY ON (01335) 348145