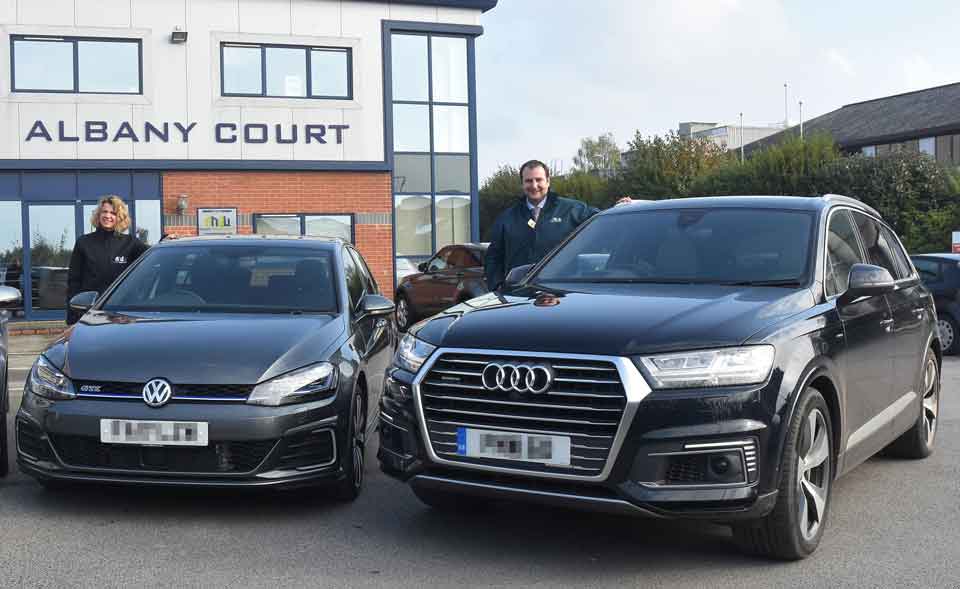 PMW Encouraging Use Of Hybrid And Electric Vehicles
PMW Property are installing charging points for electric vehicles across many of their commercial properties and self-catering holiday venues to encourage hybrid and electric vehicle use within the business.
The Ashbourne-based developer has also purchased two hybrid cars for company use and will look to fully-electric vehicles in future.
"We acknowledge the government's initiative for hybrid and electric vehicles," said PMW boss Mike Wrigley, "encouraging it within our own employees, our tenants and visitors to our holiday centres.
"We are installing on-site charging points and have taken the opportunity to invest in two hybrid cars, a VW Golf and an Audi, as an initial investment. At the moment the problem is the relatively short trip range of electric vehicles, that's the limiting feature for us.
"The current range of our vehicles on electric charge is around 27 miles, but we are already seeing a significant cost saving. Some weeks our Property Manager Jo Jones can be doing up to 200 miles visiting our sites.
"We have been filling the pool car up at least once a week, sometimes twice which is £120 per week. I think last week used around £20 worth. When the battery runs out the engine takes over and of course you are also harnessing energy recovery from the brakes. Going downhill, it's best to just ride the brake very lightly to recover some energy.
"You become aware of charging-not charging, but if you want to accelerate to overtake, and they are both quite quick cars, it trips over to fuel and the car goes as quick as you would expect it to, then trips back to electric."
PMW have installed a dedicated charging point, at their headquarters in Ashbourne, which provides a full charge for the hybrid cars in around 2½ hours, and are aware of commercial tenants who already own electric vehicles. The company has built a successful portfolio of commercial properties across the Derbyshire, Stoke and Nottingham area as well as four large luxury holiday venues available to hire for corporate events and celebrations in the Derbyshire area.
"I believe it's the right thing to do as a company," Mike added. "Some cities are already imposing charges on non-green vehicles entering city centres. When leasing property, it will be an attribute to promote that we are harnessing the environmental responsibility, something we all need to do.
"People are becoming more and more environmentally responsible and part of that responsibility comes down to us as a company. For our next upgrade we will be going purely electric, probably for a van. It's a worthy thing."