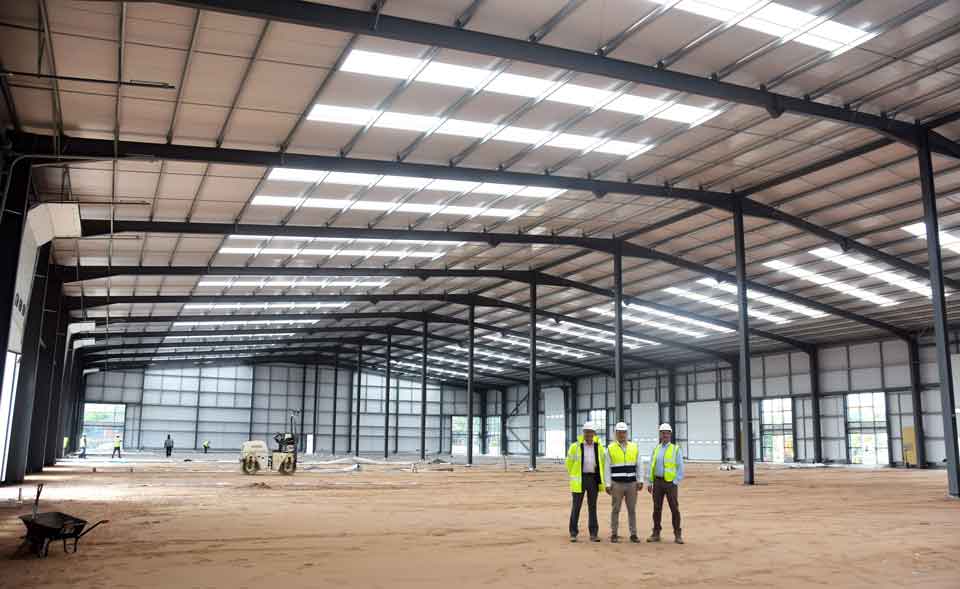 PMW Delighted With The Interest In Its New Swadlincote Development
---
PMW Property is delighted with the interest shown in its new Optimum Business Park development in Swadlincote, South Derbyshire. The Ashbourne-based property developer acquired the site, part of the Tetron Point industrial area, in December 2016 and has now sold or let almost all of the existing office space and units in their new industrial development.
The original office space, formally known as Gresley Office Park, was built in 2007 just before the recession and struggled to find tenants. No more than 3 of the 10 office suites were ever occupied at one time. PMW undertook some refurbishment of the buildings and site and instructed Salloway, of Burton on Trent, and Nottingham agents FHP to market the offices on their behalf.
All of the offices have now been let and sold with Block B occupied by Sandvik Ltd in its entirety. New tenants have also been found for the remaining 5 offices including a local property management business and a national paint manufacturer. It is expected that the offices will be fully occupied in the next few weeks.
"The offices were constructed in 2007" said Phil Randle of agents Salloway, "and unfortunately the financial crash and subsequent recession very much hindered progress in terms of finding tenants or purchasers. When PMW acquired the site, they duly undertook some refurbishment to the buildings and improved the landscaping and signage. As a result, and with a stronger economy, we have been better able to market the two detached office buildings which have now been sold or let."
In the meantime, PMW have been working to create a new 10-unit business and warehouse complex on development land to the rear of the offices. This quickly attracted interest from high profile businesses wishing to establish themselves in South Derbyshire.
"The units range in size from 4,247 sq ft to 5,871 sq ft and it is anticipated they will be completed by late summer," said Tim Gilbertson of FHP. "The strength of the market has been shown as six of these units have already been sold or let and it is anticipated that the four remaining units will be taken before completion of the development.
"It's great to see regeneration of the area and delivery of new units in a market that has been starved of quality production and warehouse space."
"This is an excellent mixed-use development attracting companies from across the country to come to South Derbyshire," said Frank McArdle, Chief Executive of South Derbyshire District Council, on a recent visit to the site.
"The economy is booming and we are in the perfect location to service the rest of the country. PMW have recognised that with this investment and that is the sort of dynamic that we are looking for in South Derbyshire. (PMW boss) Mike Wrigley recognised this during our telephone conversation and subsequent meeting. The net result is jobs and investment in the district."
'We are extremely pleased with the positive response we have had since the development has been marketed," said PMW's Matthew Wrigley. "It's been great having someone like Frank McArdle who has been very proactive in helping to drive the scheme forward along with the planning team."