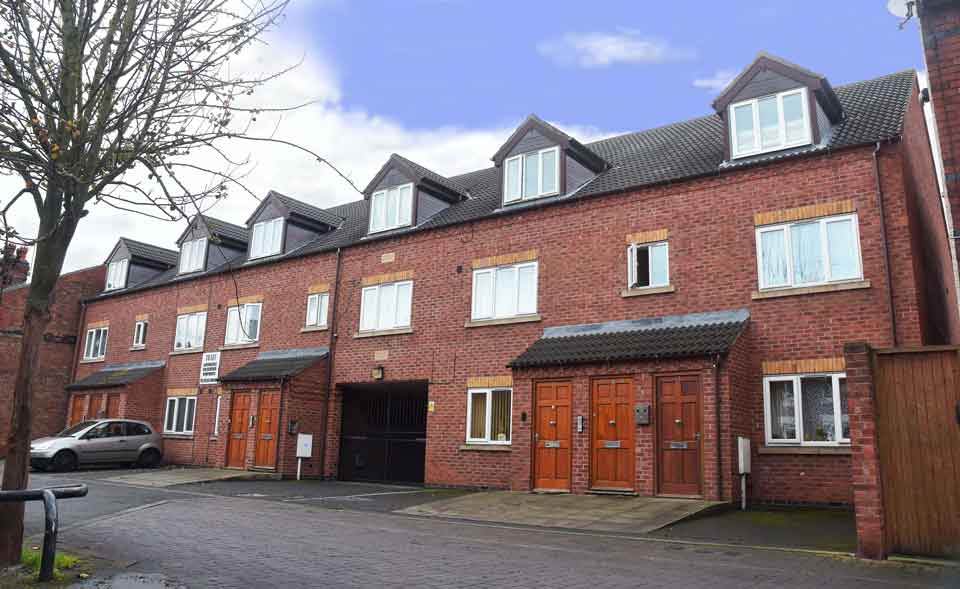 PMW Property have successfully completed the sale of two desirable apartment blocks in Derby, St George Court and Bradley Court.
---
The sale of St George Court and Bradley Court, to an unnamed purchaser in a deal worth £3 million, comes as Ashbourne-based PMW re-evaluate their portfolio, concentrating their interests in the commercial property market.
Built in 2008, St George Court comprises of 14 stylish city centre apartments on George Street and was tastefully designed to complement its surroundings in the city centre conservation area, close to the historic Friar Gate.
The area has proven very attractive to young professionals with a range of top class restaurants, brasseries and wine bars all within a short walk. The development is ideally placed for quick access to the major road network via the A38 and in easy reach of East Midlands Airport.
Bradley Court, on Cameron Road one and a half miles to the south of Derby city centre, is a stylish and attractive development of 17 one-bedroom apartments, let on Assured Shorthold Tenancies (ASTs). It was built by PMW in 2004 and is ideally placed with good access to many of Derby's leading employers including Rolls-Royce and Bombardier.
This residential development has been highly sought after and generated regular calls from potential tenants enquiring about availability of the apartments. "We have received a lot of calls," says PMW Property Manager, Rachel Walton. "Tenants do come and go, but there is always someone waiting for an apartment to become vacant. We don't have to advertise the property and we have never had an apartment standing empty. It has been a great success."
For more information on PMW's commercial interests please visit their website http://www.pmwproperty.com/ or call on 01335 348145. Details of PMW's Ashbourne Self Catering luxury venue hire for corporate entertaining can be found at http://www.ashbourneselfcatering.com/ or by calling 01335 346864.