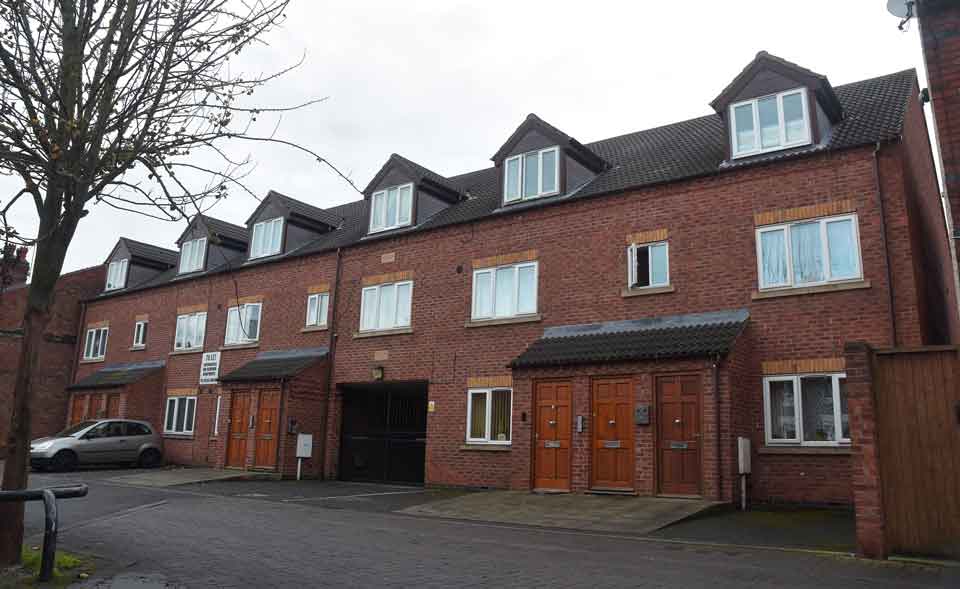 PMW Apartments Offer A Rare Investment Opportunity
PMW Property have created a rare investment opportunity by offering for sale Bradley Court, a fully-let, unbroken freehold block comprising of 17 one-bedroom apartments, let on Assured Shorthold Tenancies (ASTs).
The Bradley Court development was built in 2004 and finished to a good standard with modern kitchens and bathrooms and electrical heating throughout. The current average EPC rating is B. There is a large, secure parking area  behind with ample spaces for all residents.
Bradley Court is a stylish and attractive development located on Cameron Road, a quiet Derby street, one and a half miles to the south of Derby city centre. It is ideally placed with good access to many of Derby's leading employers including Rolls-Royce and Bombardier. Frequent bus services provide easy access to the city centre with excellent amenities and shopping, while the nearby A5111 ring road provides good connections to Birmingham and Burton-on-Trent via the A38 and Nottingham and the M1 along the A52.
This residential development is highly sought after and generates regular calls from potential tenants enquiring about availability of the apartments. "We receive a lot of calls," says PMW Property Manager, Rachel Walton. "Tenants do come and go, but there is always someone waiting for an apartment to become vacant. We don't have to advertise the property and we have never had an apartment standing empty. It has been a great success."
The offer to sell the Bradley Court comes as PMW, based in Ashbourne, re-evaluate their portfolio. The property no-longer fits well with their interests in the commercial property market.
The apartments are currently producing around £79,300 per annum. PMW are looking for offers in excess of £1,100,000 for Bradley Court which, at this level, reflects a Gross Initial Yield of 7.21% and a Gross Reversionary Yield of 7.88% based on PMW's Estimated Rental Value of £86,700. The price also reflects a discount of around 19% based on the potential value of sales of the apartments as individual units.
For more information please contact Rachel Walton on 01335 348145, email lettings@pmwproperty.com or Hannah Badger at Knight Frank LLP on 0121 233 6445, email hannah.badger@knightfrank.com