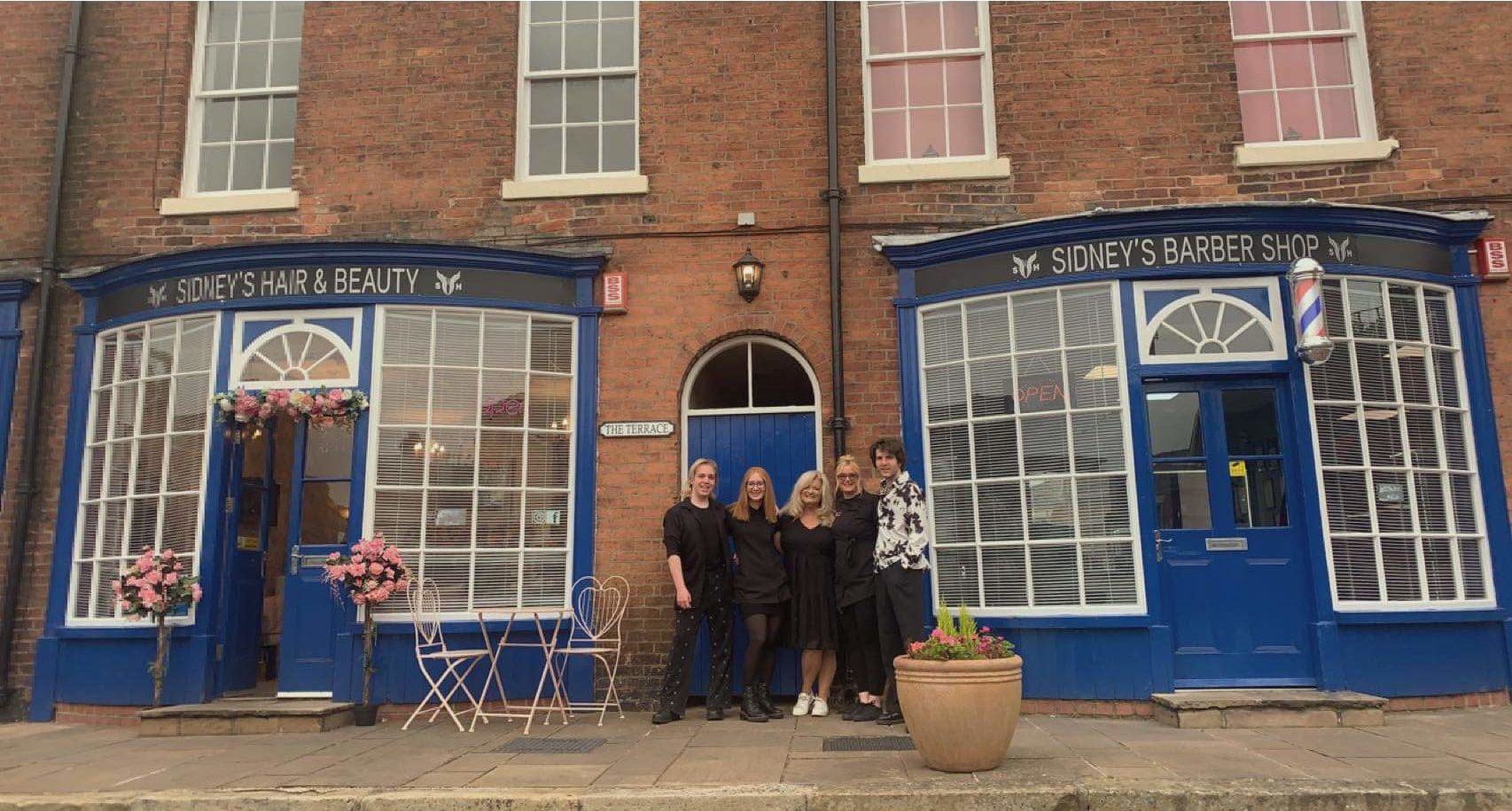 GOOD LUCK TO OUR LONG STANDING TENANTS
PMW Property is excited to see its long standing tenant, Sidney's Hair receive a nomination for a prestigious award in the Staffordshire Retail Business 2022 for Best Hair Salon category, proving that the hard work and dedication of Teresa Gallagher-Andrews, the owner and her staff has not gone unnoticed. Sydney's is a modern salon with a traditional twist and has been a long-standing tenant of PMW Property, leasing the excellent retail units, which are in a prime position overlooking the market place of Cheadle.  Victoria Wrigley and all her team at PMW Property wish Sidney's all the luck for the finals.
Teresa quotes "To receive a nomination and then to become a finalist for this prestigious award is an honour and a monumental time for Sidney's. We started as a small village salon fourteen years ago in Forsbrook, Staffordshire. After eight years the business grew through hard work, commitment to customer service and tenacity. We decided to expand the salon by moving location to Cheadle, where we found the perfect shop frontage for the business with the retail units owned by PMW Property, this is where we then opened our barbering side of the salon. We have since grown from strength to strength, ensuring that our salon not only operates to the leading edge of the latest techniques and technology but also focuses total commitment to customer service and satisfaction".
For further information on units available to rent please contact PMW Property on 01335 348145 or email info@pmwproperty.com