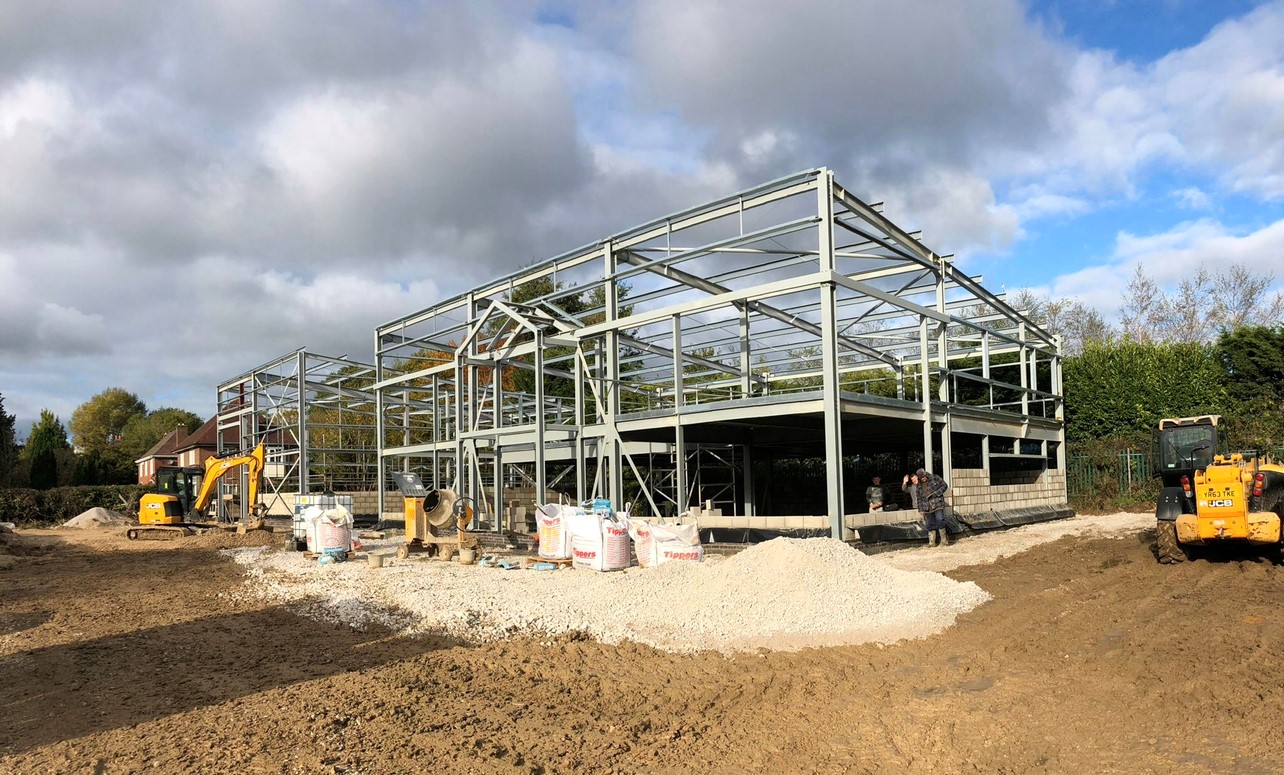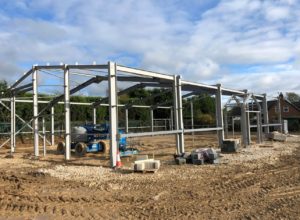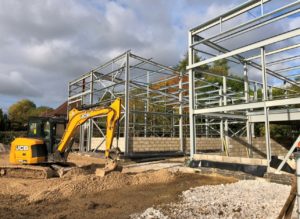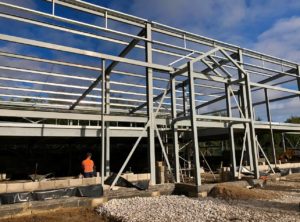 CONSTRUCTION WORKS ARE UNDERWAY
The construction of our new headquarters is now well underway with expected completion March 2022. The whole site will consist of three units, of which we are taking two, we will be looking for a prospective tenant for the third. The steel structures are complete and the brick work has commenced.
As we are a local family business in our hometown of Ashbourne, we like to use local businesses and contractors wherever possible. We have used Jack Crooks from J A Crooks Building & Property Maintenance for the building work, Tippers for the products and George Ditchfield from D G Ditchfield Limited for the groundworks, we will be using other local companies as the build moves to completion. Over the next few weeks, the interior design project will be underway with the help of our project manager Matthew Woodward of CJO Consultants, this is the fun part of the project! 
The 5,000 sq ft third unit available to rent, is adjacent to our unit and will benefit from 20 car parking spaces together with a prominent frontage onto the main A52 road which leads to other major roads including the A38 and the A50 and ultimately the M1 and the M6. The use of the premises is restricted to those contained under class B1 of the Town and Country Planning (Use Classes) (Amendment) (England) Order 2015. The permitted operating hours will be 07.00 – 19.00 Monday to Saturday, with no operations on Sundays or Bank Holidays or any plant or HGV movement into or on the site outside these hours. This will mean that the site is user-friendly to the local inhabitants of Ashbourne and the surrounding villages.
We are all looking forward to the prospect of our brand new headquarters , this will be the perfect place for our business to develop.